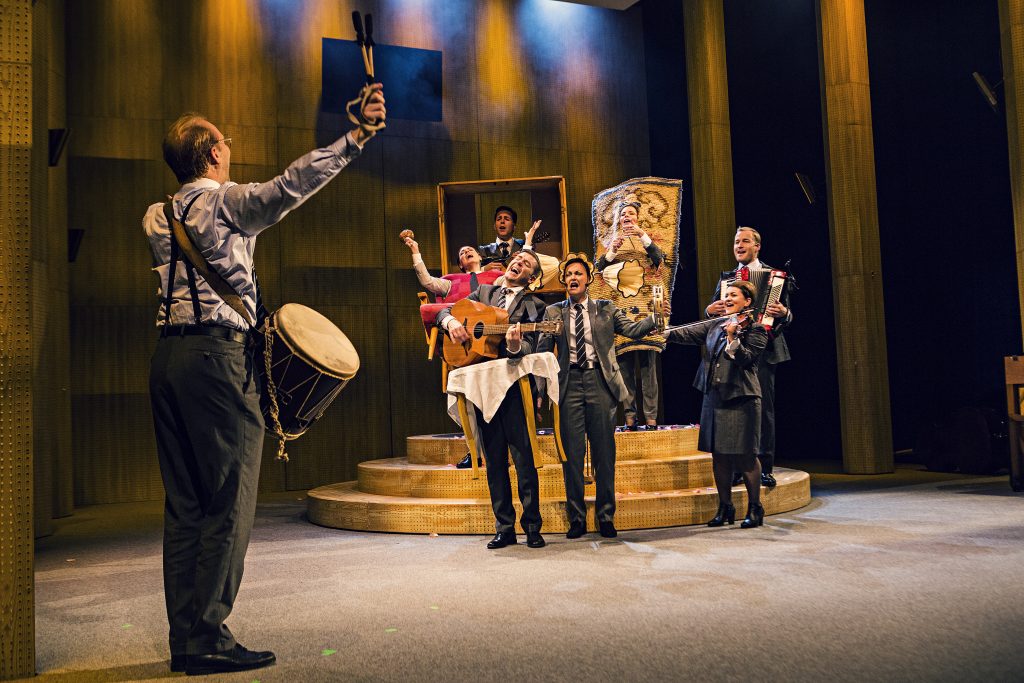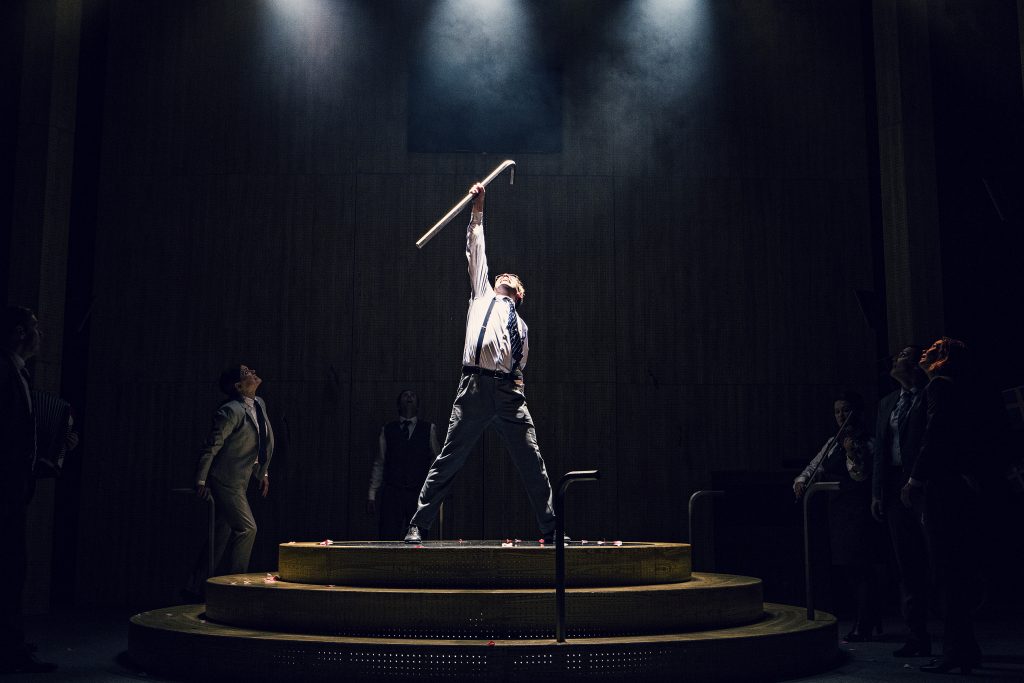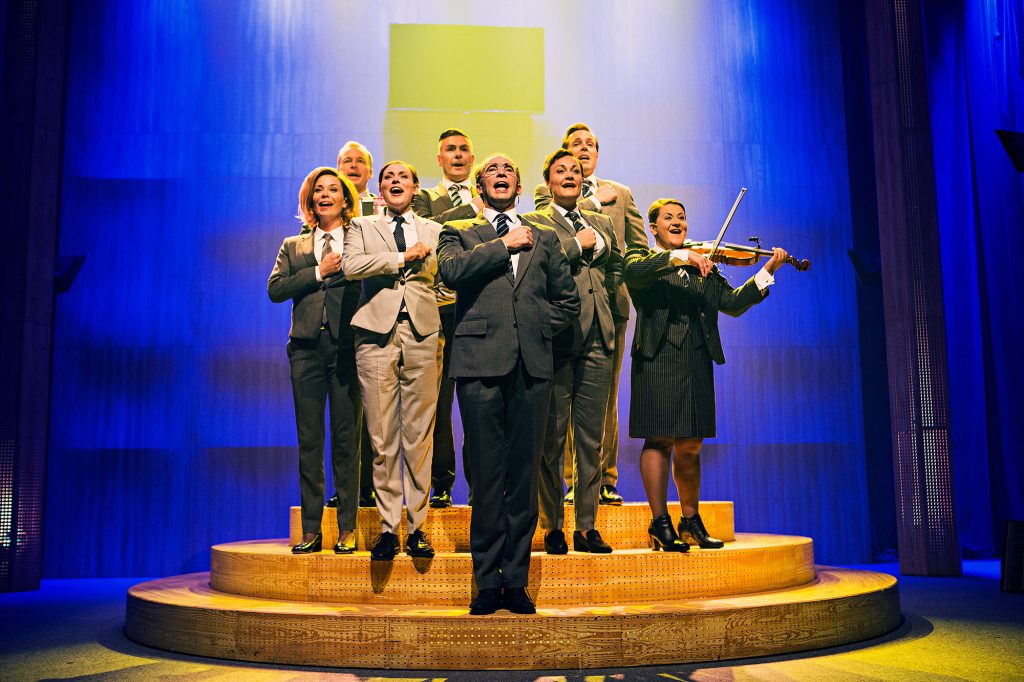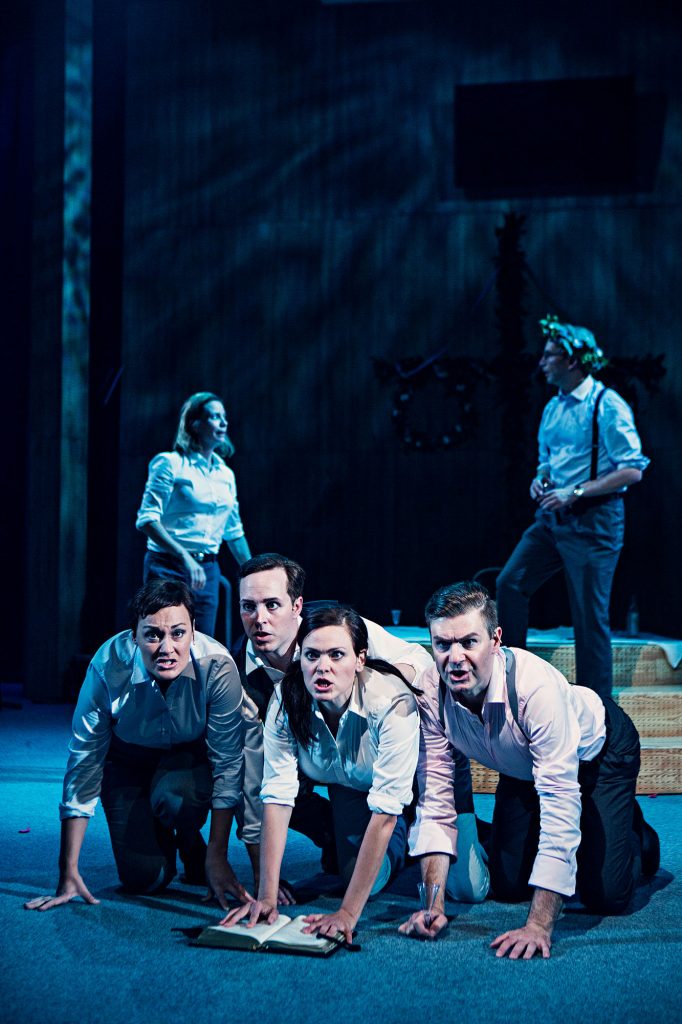 Ingvar! En musikalisk möbelsaga
| | |
| --- | --- |
| Performed at | Wasa Teater, 2017 |
| By | Klas Abrahamsson / Erik Gedeon |
| Director | Markus Virta |
| Set and Costume Designer | Lotta Nilsson |
| Lightning Designer | Tobias Lönnquvist |
| Make-up artist | Fia Derghokasian |
| Photographed by | Frank A. Unger |
INGVAR! – A musical furniture story is a musical that loves and carries out both the Swedish self-image and Ingvar Kamprad's life work IKEA. Six singing actors and two musicians offer a fast and fun performance with cool humor and fun rhyme.
It is offered by a swinging mix of Swedish folk songs, hymns, jazz and hambo. Boots are given to the right and left to the country right away. The Swedish jantelagen, folk music, folk dance, Pippi, Emil, Nobel and our red cabins are all a treat!
The main role of Ingvar Kamprad is to see Erik-André Hvidsten from Norway. In the ensemble Anna-Maria Hallgarn also comes from Sweden, Thomas Lundin Finnish and Swedish TV.
"Scenografin behöver också nämnas. Den är ganska sparsmakad, men innehåller effektfulla element som det runda snurrande podiet. Och slutscenen är verkligen "extra allt"."